Bonjour,
Hello,
Une petite page en suivant le premier challenge de Noël chez Just Create and Scrap en suivant un sketch :
A page by following a sketch:
et des consignes :
– On ouvre les calendriers de l'avent et on commence le décompte avant Noël : il y aura donc DES CHIFFRES sur votre page.
– Dans les rues, les magasins, partout domine la couleur de Noël : LE ROUGE.
– Les enfants ont le nez dans les catalogues de jouets : il vous faudra UNE PAGE DE LIVRE dans votre réalisation.
And instructions:
- Numbers;
- Red;
- page book.
J'ai aussi suivi les consignes de Challenge YOUrself :
I followed the instructions of Challenge YOUrself:
Donc voici ma page pour commencer le mois de décembre et le temps de l'Avent.
This is my page to begin December and Advent time.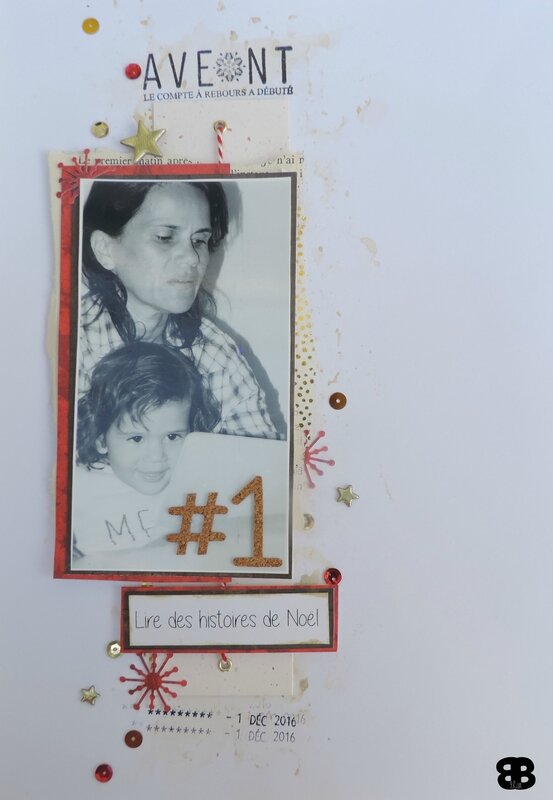 Une petite histoire du soir autour du thème de Noël pour Barbara (2 ans), avec un sketch qui a fait un quart de tour...
The evening short history of Christmas for Barbara ( 2 years old)...
Détails :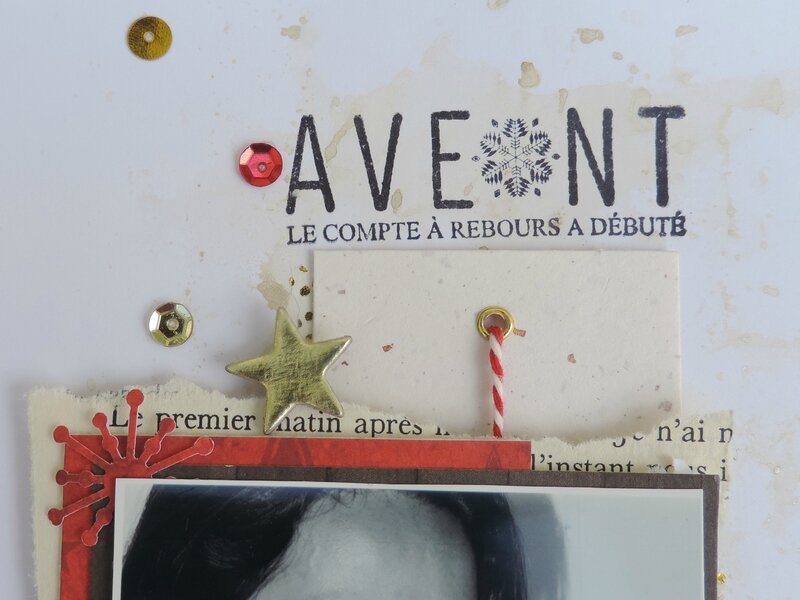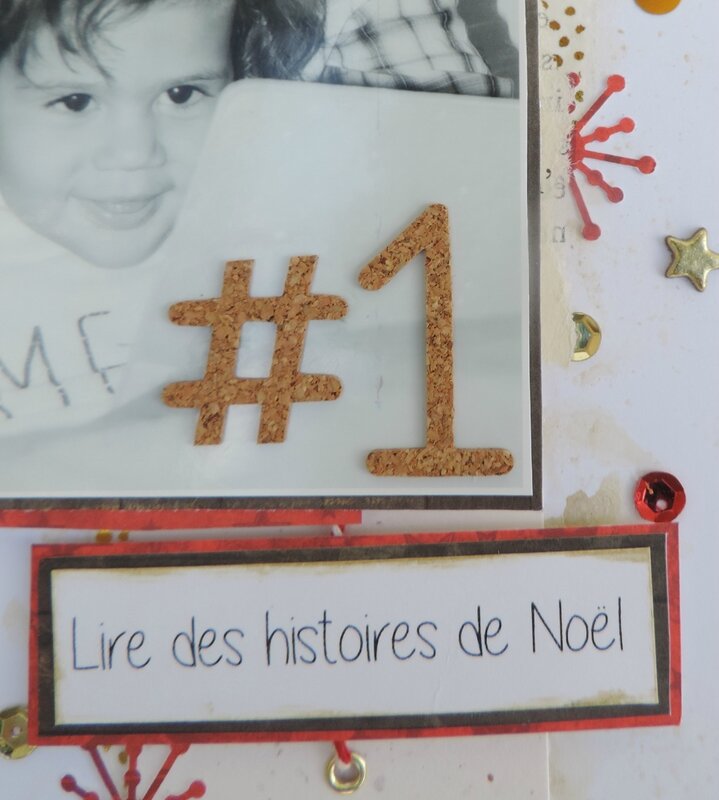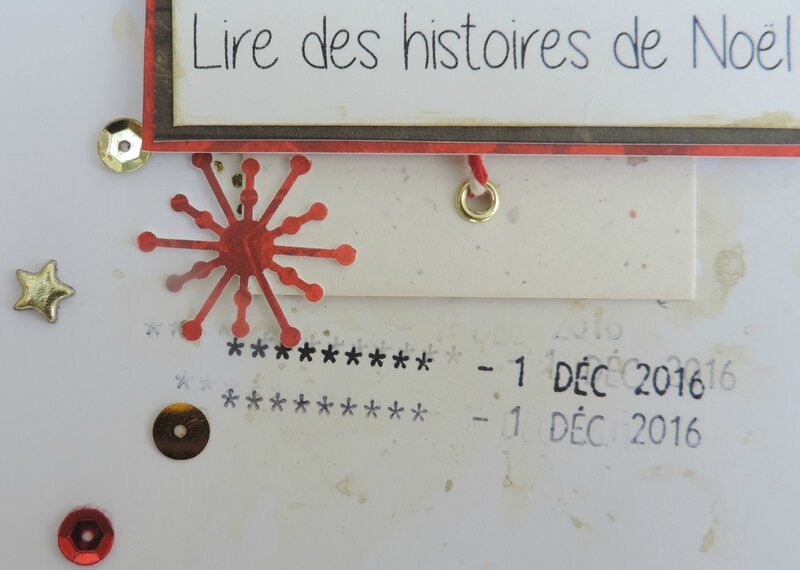 Merci pour votre visite.
Thank you.
@ bientôt.
See you soon.